#11 The Art Issue - Gab Bois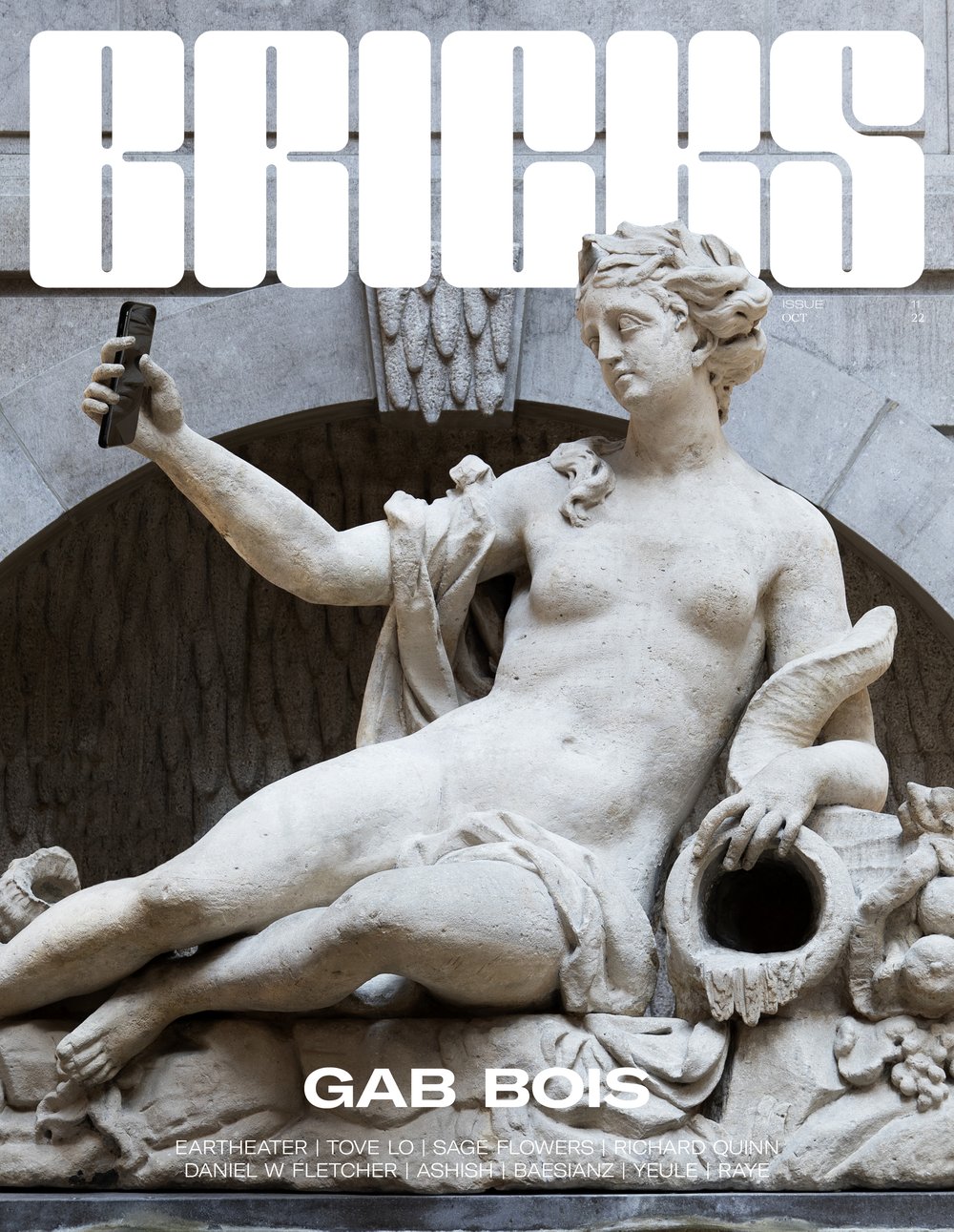 Gab Bois is our third BRICKS #11 'The Art Issue' cover star This year we're celebrating the artists and activists carving their own unique paths in this constantly evolving industry.
Inside the issue, we speak to the mesmerising artist about her mind-bending images, making insect houses and the intimacy of physical art. "Honestly, I always love when people put their spin on my work, because what I do is putting my spin on existing things. I'm always interested in hearing people's take on it, and that's why I always try to give as little context as possible about certain pieces. I try to keep it light, and then if people want to add layers of depth to it, I like that it's their job and not mine," she says.
This issue is available to pre-order the issue now featuring over 170 pages of fashion shoots and artist interviews.

Artwork by Gab Bois
Words by Madeline Reid
Original statue: 'STATUE D'AMPHITRITE, ÉPOUSE DE POSÉIDON', 1750 by Dieudonné-Barthélémy GUIBAL.
Please note, this is a pre-order and you will receive a dispatch confirmation email and tracking number as soon as it's been shipped.