#7 - The Rise Together Issue - Amyl & The Sniffers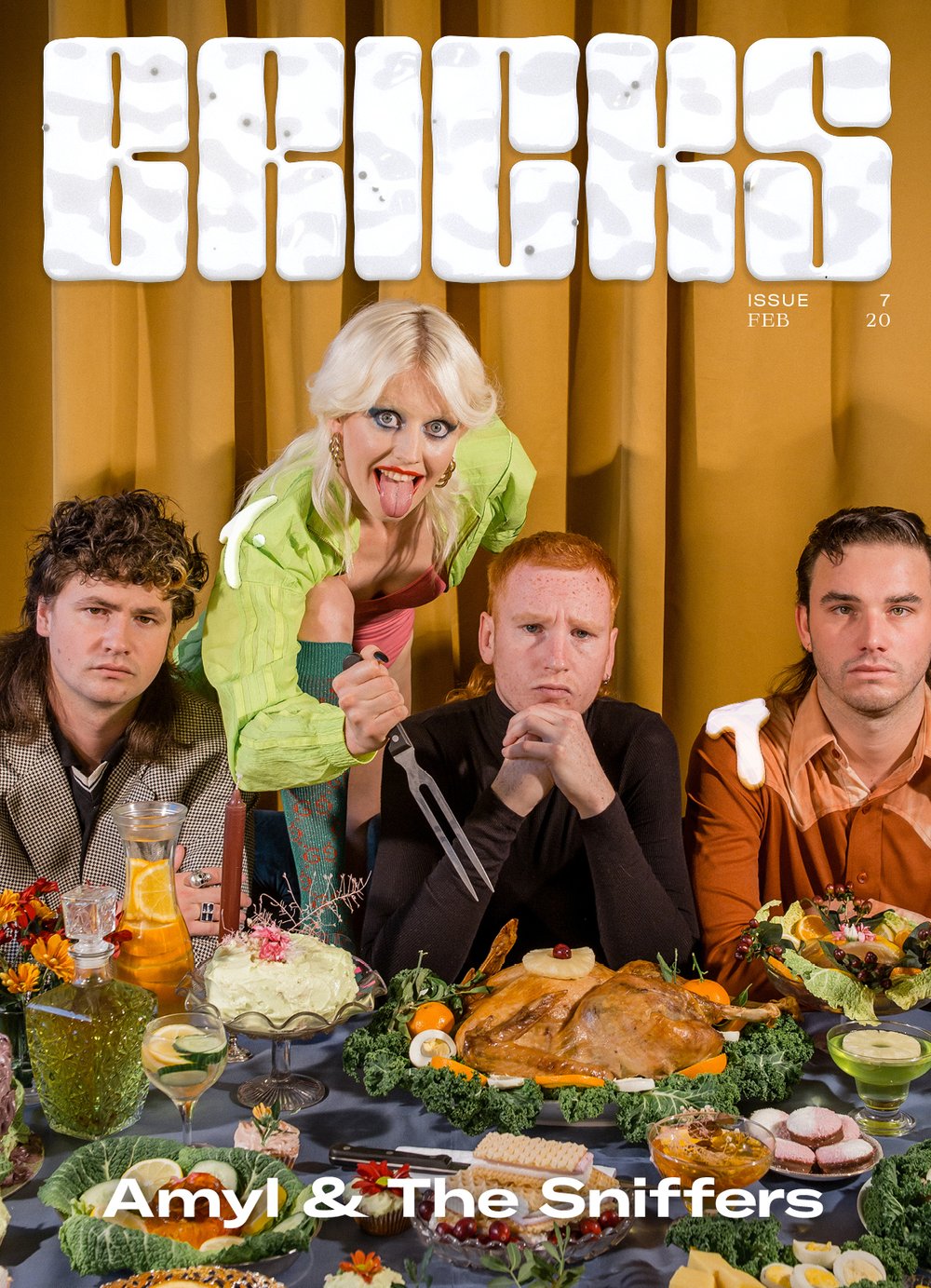 "Let's fucking do this," cries Amyl and the Sniffers frontwoman, Amy Taylor, upon entering our Shoreditch studio for their shoot. She is followed by bandmates Declan Mehrtens, Gus Romer and Bryce Wilson, who politely shake hands and sit quietly awaiting instructions from our team. It's an unexpectedly quiet entrance from the foursome, even with Amy's thickly Australian-twanged remark, who have established somewhat of a reputation for their rowdy demeanour.
BRICKS Digital Editor Madeline Reid sits down with the band's frontwoman Amy Taylor to discuss their whirlwind success, the Australian wildfires and finding comfort in the chaos of punk music.
The Rise Together Issue, Amyl & The Sniffers cover.
CREATIVE DIRECTION Tori West & Zac Mahrouche
PHOTOGRAPHY Zac Mahrouche
STYLIST Ailsa Chaplin
SET DESIGN Tori West & Jonquil Lawrence
MAKEUP Molly Sheridan
HAIR Liam Russell
ASSISTANTS Madeline Reid & Butos de Russello