#7 - The Rise Together Issue - Sasha Velour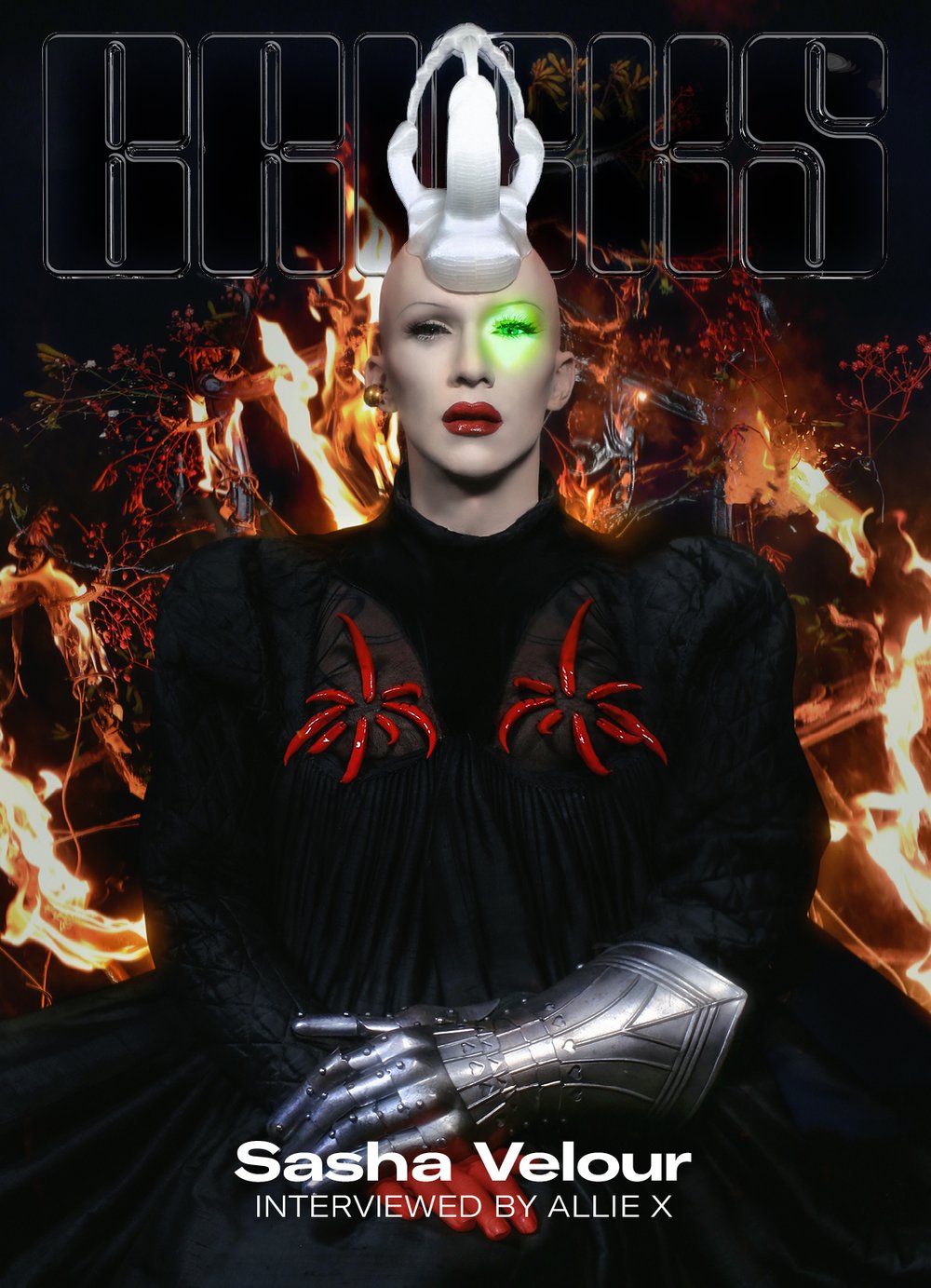 If there were ever two people to personify the word 'mood', it's Allie X and Sasha Velour. For issue 7, they both sit down for BRICKS to discuss the many faces of beauty, the parallels between the music industry and drag, and how theatre transcends barriers across the globe.
"As a fellow little bald, non-binary introverted extrovert, my heart is bursting with pride and how brilliant Sasha has been for trans and gender diverse people across the world, and seeing her span the globe with her revolutionary and bespoke talent, truly is mesmerising.
Both stars are climbing ladders double time in their respective careers, with Allie X's new release Cape God, and Velour's new European tour of Smoke & Mirrors this spring, both needed a sit-down and a breather, but we just happened to be there with some recording equipment!
Sasha Velour spills the proverbial tea with BRICKS on her new 8 part docu-series adaptation of NIGHTGOWNS coming to Quibi in April. As well as discussing her groundbreaking past, Velour explores the beginnings of an exciting new chapter with Smoke & Mirrors, a new combination of drag, live theatre, visual art, magic and personal storytelling. With a 17 date European tour on her horizon, including a sell-out stint at the London Palladium, I for one am glad the Devil I Know singer Allie X got her claws on her for a quick chinwag." – Jamie Windust
The Rise Together Issue, Sasha Velour cover interviewed by Allie X
Cover story Allie X
Introduction Jamie Windust
Photography and direction Vasso Vu
Photography assistant Sebi Bruckner
Styling Danielle Goldman
Styling assistant Melissa Schwarz
Set Design Furmaan Ahmed
Set assistants Alex Diamond, James Findlay, Flint J McDonald, Jonquil Lawrence
Hair Sam Roman
Makeup and prosthetics Sophie G Moore
Makeup and prosthetics assistant Jordan Glancy
Production Tori West
Cover design Joe Joiner